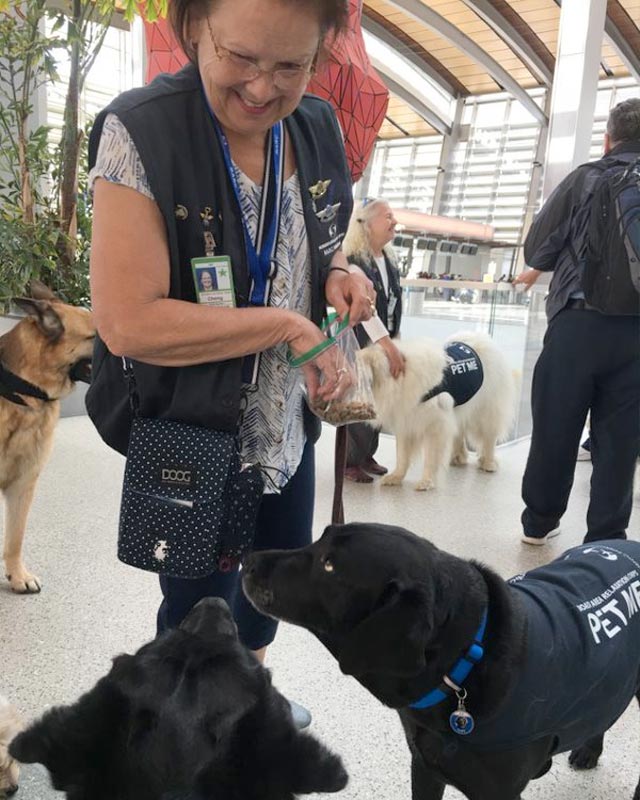 The Lend A Heart Board of Directors is responsible for ensuring that the organization operates according to its charter, Articles of Incorporation, Bylaws, and Volunteer and Policy Guide.
Directors
Stephanie Plucker
Joanne Faist
Kristine Nymoen
Brett Glines
Officers
(Vacant), President
Kim Robinson, Past President (available as consultant)
Jannette Phelps, Vice President (acting President)
Christine Hale, Secretary
Sandy McKaig, Chief Financial Officer
Lend A Heart is a volunteer organization comprised of certified handler and animal teams, and associated volunteers, dedicated to providing compassion and understanding for our clients through animal-assisted therapy.
Think about supporting us – consider donating… Our furry miracle workers and their humans are dedicated to making people smile. We never charge for our programs. We operate on a small budget with no paid staff. Your donation ensures that we can continue to maintain and expand our animal-assisted therapy programs.
Donations to Lend A Heart are tax-deductible! Any amount is greatly appreciated. Click on the button below to donate using PayPal (no account needed), or mail donations to address below.
Support Lend A Heart by shopping for all of your favorite Amazon items and support us at the same time! Shop at smile.amazon.com, and Amazon DONATES to us. Click on the button below.
Thank you!